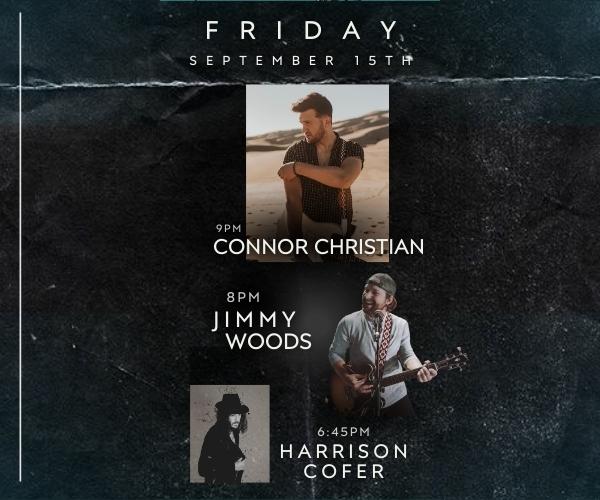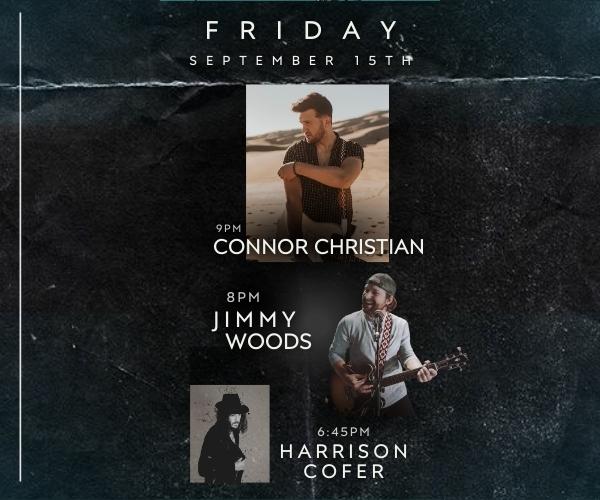 Connor Christian, Jimmy Woods & Harrison Cofer
Talk about a stacked line-up! You first saw Connor Christian take the world by storm on season 20 of The Voice. Now, catch him headlining at The Electric Jane this Friday at 9pm.
Harrison Cofer and Jimmy Woods start the night at 6:45pm and 8:00pm, respectively.